Bridget Vanmeerhaeghe was born in Tourcoing, France. She would leave her hometown for Paris at the age of eighteen where she would work in retail. A photographer took notice of her curvaceous proportions and she accepted his work in posing for the erotic magazines of the time period.
At the age of twenty, she would matriculate into the world of adult films. This would come one year after the legalization of hardcore pornography in France (ironic that the so-called progressive French would lag behind the good 'ol USA). She would start as a body double in some scenes before eventually starring in over ONE HUNDRED PORNOS. She would take on the name of "Brigitte Lahaie", her last name a French translation of her real sur name which meant "over the fence" in Flemish.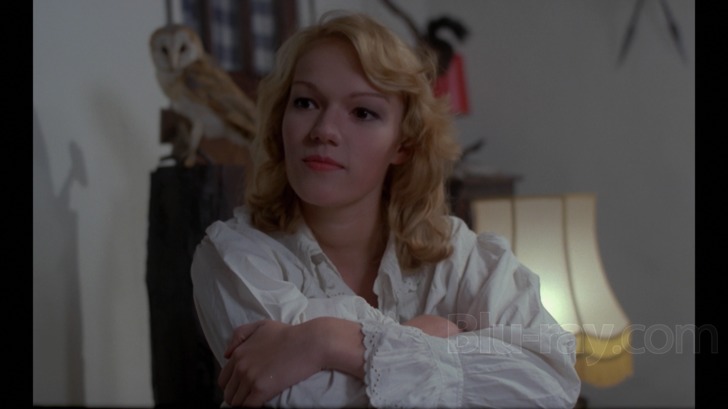 During this time, she would work with Jean Rollin, a Euro-Sleazemaster who directed her in a porn called "Sensual Vibrations" in 1976. But he realized that Lahaie's charisma could extend beyond the x-rated flicks he was producing. So, in 1978 he gave her a role in his ground breaking "Grapes of Death" in 1978…"Ground Breaking" in that it was the first gore film to be produced in France. A year later, she would become star of his next production, "Fascination."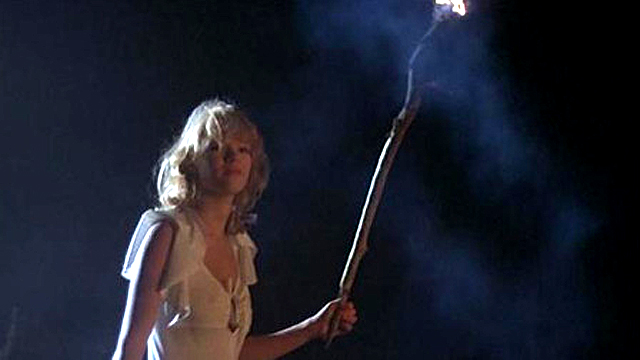 Her "exposure" in these flicks allowed her to obtain roles in more mainstream films in France such as "I as in Icarus" which starred Yves Montand and "For a Cop's Hide" which starred Alain Delon. But Lahaie did not leave her exploitation film background in the past as she would continue to make software and Nazi exploitation movies during the early 1980s. Her work was not without some recognition as the artsy fartsy magazine Sight & Sound described her work in some of Jean Rollin's films as "lovely, open, untutored performances."
Impressively, Lahaie would pivot into other endeavors as her acting career wound down. She would release a single, act in a few more mainstream films, write both fiction and non-fiction books as well as host her own radio broadcast.